2023 Special Events
Special activities are subject to change due to weather, materials, volunteer availability and unforeseen circumstances.
Please Be Advised: There may be photographers/videographers on site during your visit. Upon entering the premises, you are consenting to having your photo and/or video taken and grant permission to Lang Pioneer Village Museum to use your photo/video for promotional purposes.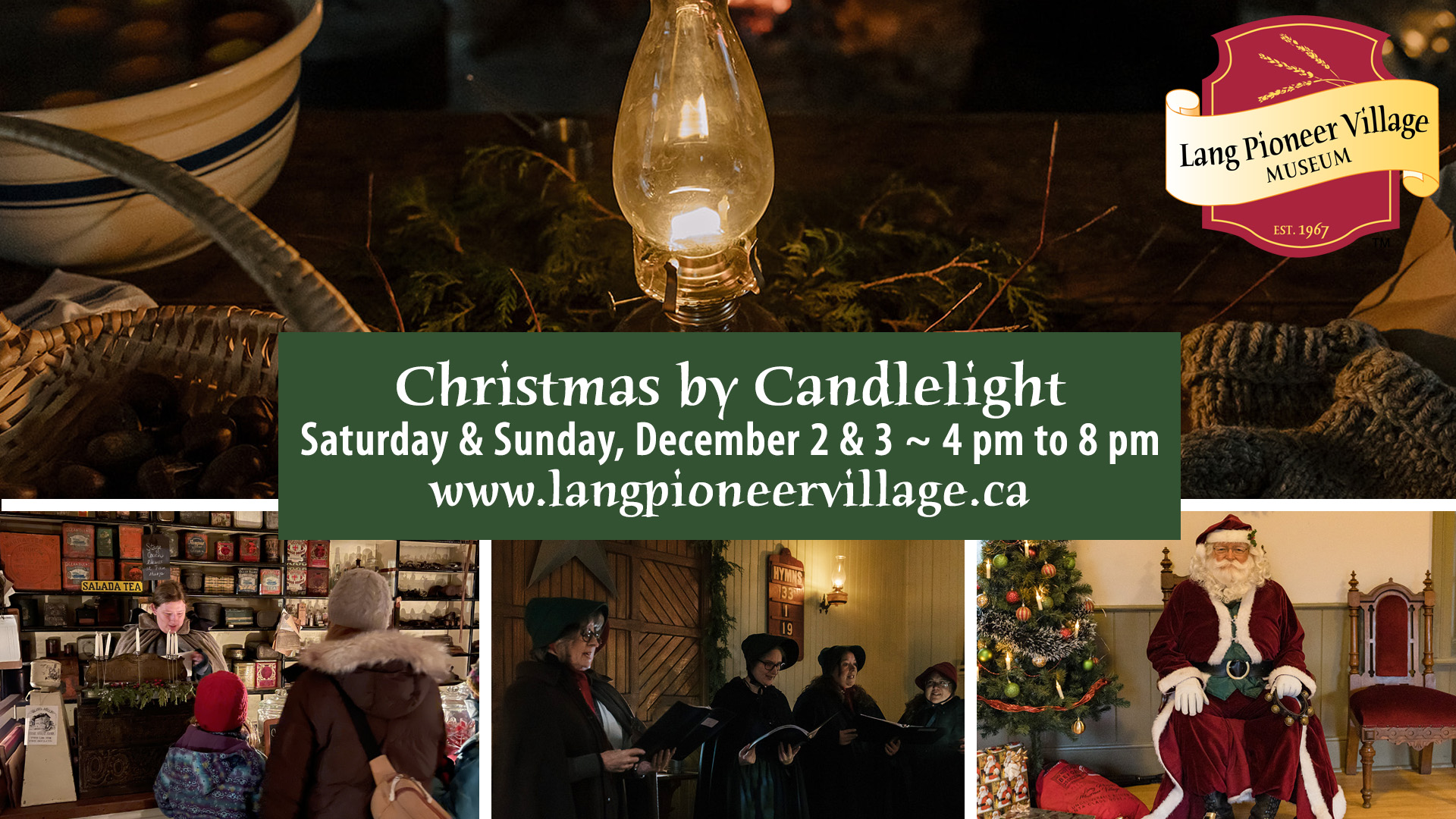 Christmas by Candlelight
Saturday & Sunday, December 2 & 3 ~ 4 pm to 8 pm each night
Get into the merriment of the season with a traditional Pioneer Christmas. Join along in a carol sing, tour the village by wagon ride, meet Father Christmas and learn about the origins or Christmas traditions we celebrate today. On Sunday, witness a live nativity by the Keene United Church. Delight in the sights, sounds and smells of the holiday season with us!