2020 Seasonal Tours & Special Happenings
We have re-envisioned events to seasonal tours for the fall of 2020 to ensure our offerings are safe. Many factors effect our ability to ensure our schedule offerings run – safety, volunteer availability, and cost. Our traditional beloved large event style will return when we are able to do so safely.
For now, we are pleased to share some tentative plans – in hopes that we can all be at the Village in a way that will ensure everyone stays safe but gets to enjoy all of the history and fun the Village has to offer this fall. 
Please note that our plans may need to change, but we will endeavor to share updates as soon as we are aware of them through our website and social media channels.
Harvest Time in the Village
Drive-Thru Tours
Sunday, October 4 ~ 10 am to 4 pm
Tickets must be purchased in advance online.
Time travel in your own vehicle, and truly go back in time to the Autumn of years gone by. This drive through tour of the Village is a peek into snapshots of pioneer life at harvest time, when preparations for the long winter ahead were in full swing. The tour will be approximately 30-45 minutes.
There is an optional audio portion of this tour, for those wishing to use their device to play through YouTube. The Village has public WiFi which can be accessed on the day of the event. Those wishing to experience the tour visually only, are also welcome to do so.
This is a completely hands-off experience, and vignettes are meant for viewing only.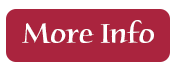 Historic All Hallows' Eve
Themed, Pre-Booked Guided Evening Tours
Friday, October 23 & Saturday, October 24 ~ 6:30 pm to 8:30 pm
Thursday, October 29 & Friday, October 30  ~ 6:30 pm to 8:30 pm
Tours run every 15 minutes and must be purchased in advance

Discover the origins and traditions of Halloween in this historical tour exploring the stories behind our modern-day Halloween beliefs and practices. Some of them are not what you think!
Please note this is a historical tour exploring Halloween customs, and while some origin stories are quite dark, this is not a frightful experience.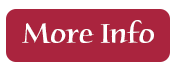 Pandemic Processional: A Participatory Public Art Happening
Plague Doctors and Witches March
Saturday, October 31 ~ 12:00 noon
Limited tickets available and must be purchased in advance

We invite you to call on your collective imaginations and creative sparks, and gather at a distance with us, as we exorcise our pandemic angst in a fun, active and safe way. We will be leading a costumed march (or walk, or dance) through the spacious roadways of the Historic Village. It's about to get spooky!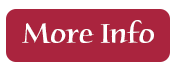 Heritage Christmas in the Village
Themed, Pre-Booked Guided Evening Tours
Friday & Saturday, December 4 & 5 ~ 5:00 pm to 8:00 pm
Friday & Saturday, December 11 & 12 ~ 5:00 pm to 8:00 pm
Friday & Saturday, December 18 & 19 ~ 5:00 pm to 8:00 pm
Tours run every 15 minutes and must be purchased in advance

Get into the merriment of the season with a visit to our historic Village! Tour our historically decorated heritage buildings by the glow of lantern light and learn about a true pioneer Christmas.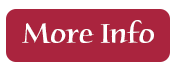 Please note: Special activities are subject to change due to weather, materials, volunteer availability and unforeseen circumstances.
Please Be Advised: There may be photographers/videographers on site during your visit. Upon entering the premises, you are consenting to having your photo and/or video taken and grant permission to Lang Pioneer Village Museum to use your photo/video for promotional purposes.
Thank you to our partners
Date/Time
Event
Sunday, October 4th
10:00 am - 4:00 pm
Harvest Time in the Village
Friday, October 23rd
6:30 pm - 8:30 pm
Historic All Hallows' Eve
Saturday, October 24th
6:30 pm - 8:30 pm
Historic All Hallows' Eve
Thursday, October 29th
6:30 pm - 8:30 pm
Historic All Hallows' Eve
Friday, October 30th
6:30 pm - 8:30 pm
Historic All Hallows' Eve
Saturday, October 31st
12:00 pm - 1:00 pm
Pandemic Processional: A Participatory Public Art Happening
Friday, December 4th
5:00 pm - 8:00 pm
Heritage Christmas in the Village
Saturday, December 5th
5:00 pm - 8:00 pm
Heritage Christmas in the Village
Friday, December 11th
5:00 pm - 8:00 pm
Heritage Christmas in the Village
Saturday, December 12th
5:00 pm - 8:00 pm
Heritage Christmas in the Village
1
2
>