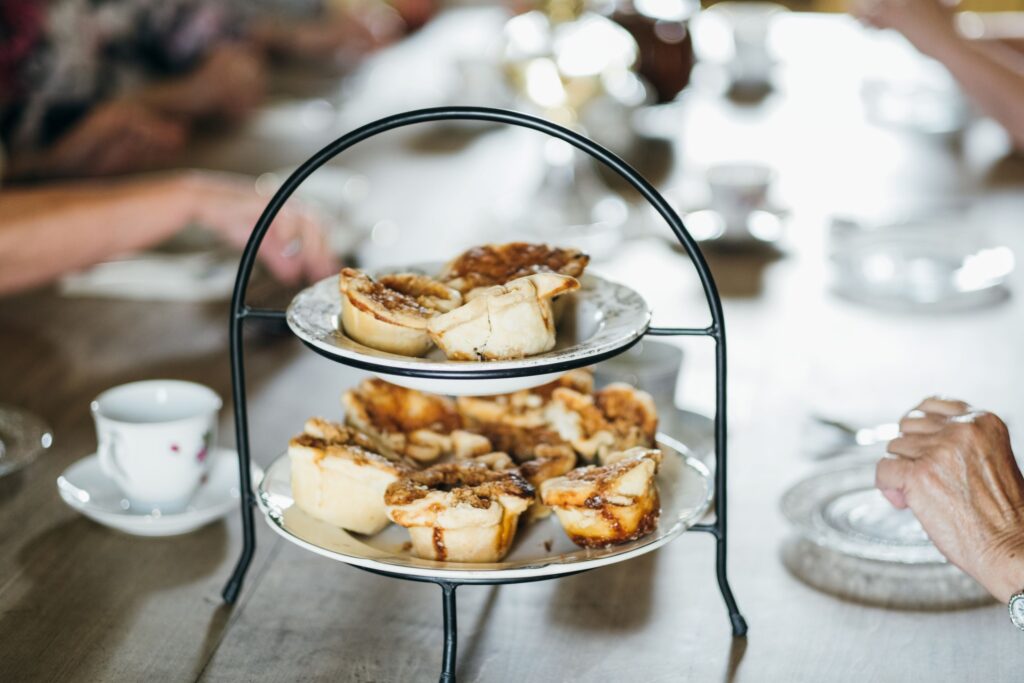 Throughout our summer season, have a seat and visit with us in our Keene Hotel for a traditional afternoon tea experience. Enjoy a warm or cold beverage and a variety of freshly-baked treats served by our knowledgeable interpreters.
Afternoon tea is offered in July and August from 1 pm to 3 pm, Wednesday to Sunday at a cost of $6 per person. Advance booking is required.
To reserve your spot, please contact the Museum at 705-295-6694 ext. 5104 or e-mail experience@langpioneervillage.ca.