Peterborough County Agricultural Heritage Building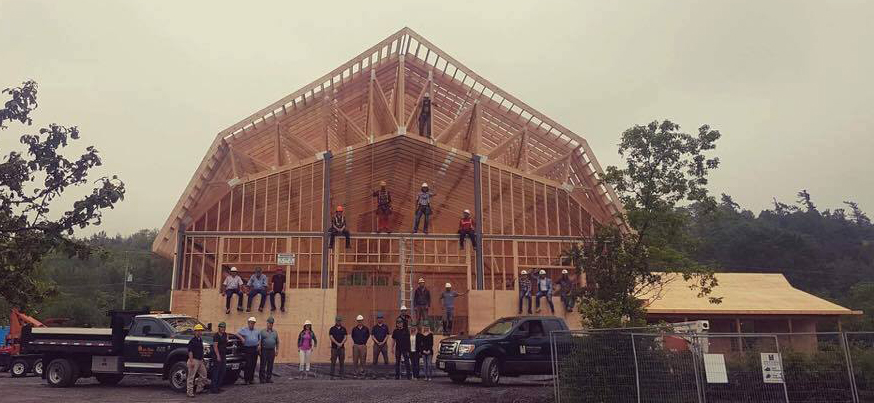 The Peterborough County Agricultural Heritage Building (PCAHB) is a community project designed to depict the history of agricultural practices in the region. Built in 2017, the PCAHB started with legacy funds following the success of the 2006 International Plowing Match in Peterborough County. The building is home to the Peterborough County Agricultural Hall of Fame, recognizing important individuals and families who made and make significant contributions to the agricultural community in Peterborough and the Kawarthas.
The building houses an extensive number of agricultural implements, including the Museum's Peter Hamilton collection of tools and equipment, as well as a restoration workshop and conservation lab with viewing windows. The PCAHB also serves to complement and expand tourism offerings in the Village by providing rental space for workshops, meetings, conferences, and weddings accommodating up to 150 people, a commercial kitchen, and modern washroom facilities.
The building is modelled after many turn-of-the-century barns, representing a new era in agriculture as it became increasingly more mechanized.