Applefest
Sunday, September 30th ~ 10:00 am - 4:00 pm
Tempt your taste buds with the sweetest event of the year! Come out to Lang for a colourful fall celebration of apples and the harvest season.
Featuring:
Horse & wagon rides
Music by Cheryl Casselman and the Dandelion Wine Band
Cider pressing demonstrations at the Cider Mill
Displays and demonstrations by the Quinte Timekeepers
Broad axe hand-hewing demonstrations
Jacquard demonstrations
Natural dyeing demonstrations
A display and demonstration of an 1880 and 1885 knitting machine, the first knitting machines made in Ontario
Apple treats
Schoolyard games
Display by the Marie Dessler Foundation Vintage Film Festival
Reggie's Hot Grill food truck serving poutine and apple fries
Admission:
Adults $15, Students/Seniors (60+) $10, Youths (ages 5-14) $7, Free for children under 5, Family (includes 2 adults and up to 4 youths ages 5-14) $40.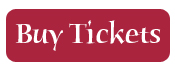 Sponsors: