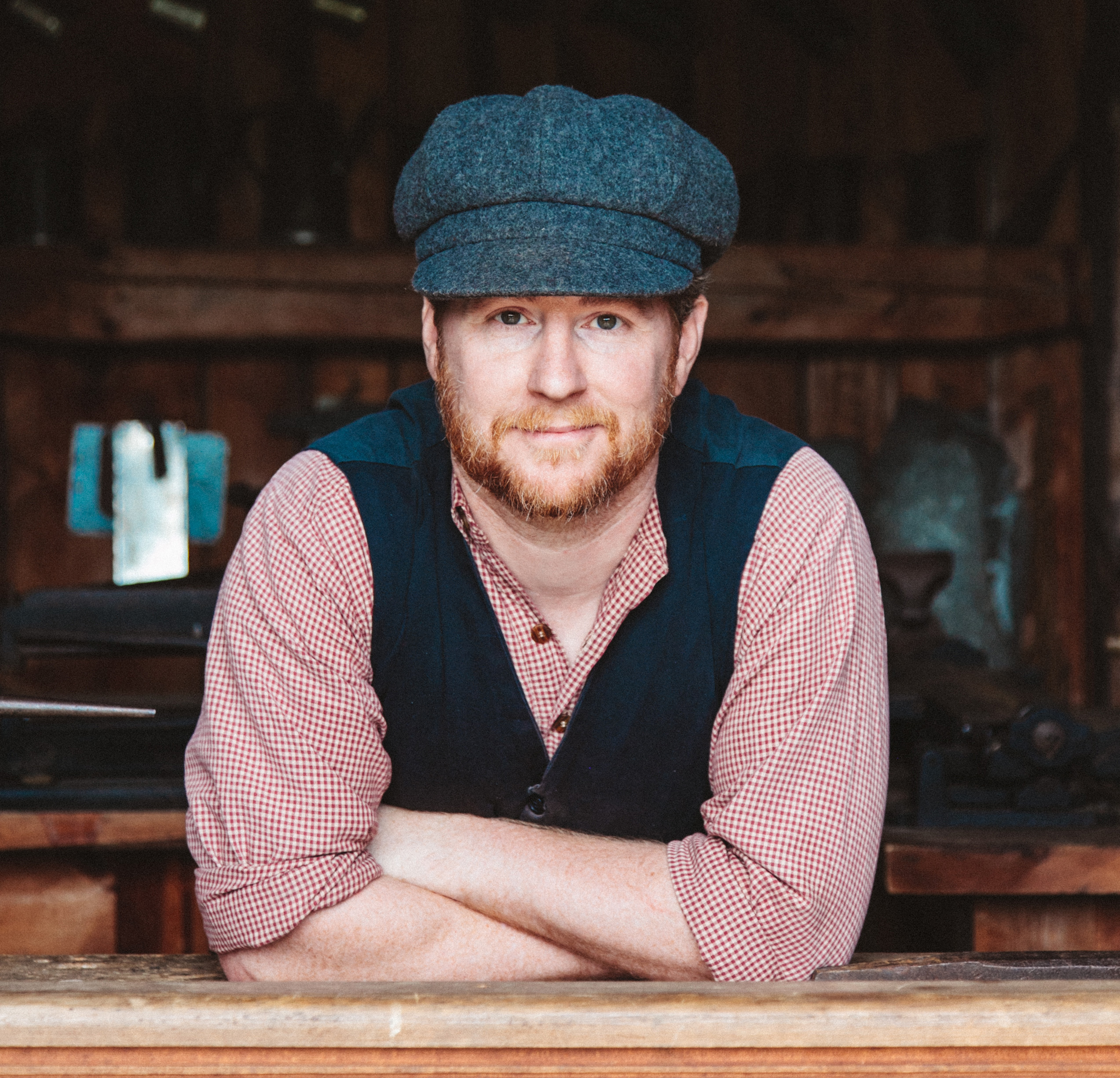 The Tinsmith Shop at Lang Pioneer Village Museum is a reconstruction of a typical shop from the 1880s. Tinsmithing was very important during the 19th century.  The tinsmith is a skilled craftsperson who makes objects out of tin plate (steel dipped into molten tin).  Tinware was desirable, as it was much lighter than iron and would not break like glass or pottery. It was also inexpensive, could be easily repaired, and, with proper care, was very durable.
The tinsmith made many objects found in the home or barn, including lanterns, candlesticks and candle moulds, bathtubs, milk pans and skimmers, dippers, document boxes, stovepipe, pails, coffee pots, trays, trunks, measures, bread pans, powder cans, and tea caddies.
Besides selling tinware from their shop, the tinsmiths often supplied peddlers who sold their goods door-to-door, carrying the tinware either on their backs or on a wagon pulled by a horse.