S. W. Lowry Weaver's Shop & Jacquard Loom Interpretive Centre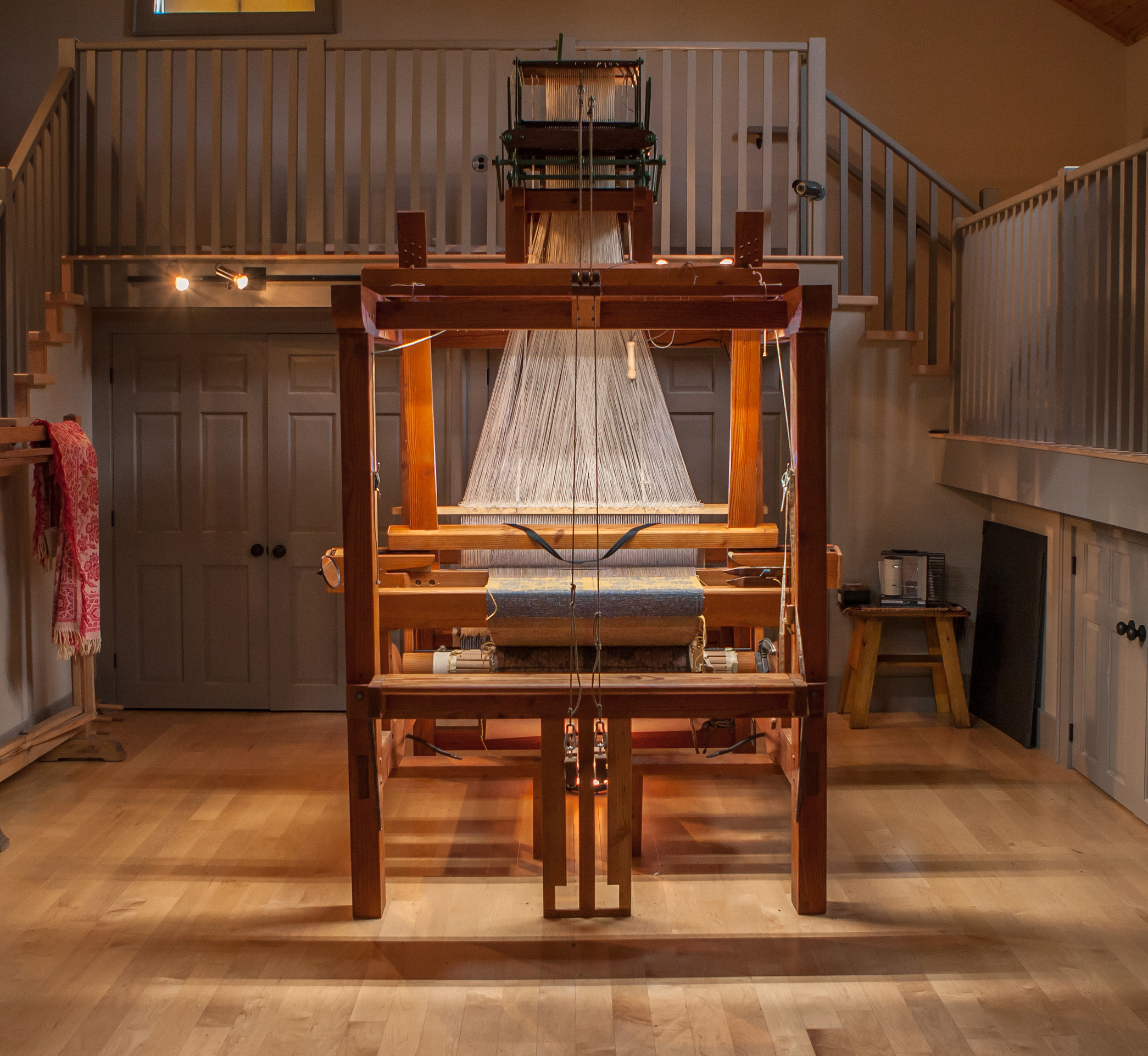 The S. W. Lowry Weaver Shop & Jacquard Loom Interpretive Centre is an example of a small village business with a home attached. The business section represents a 19th- century village weaver's shop and is styled in a form of architecture that features a false front. The attached house section, with its gable and gothic window over a front porch, is an example of Revival architecture common to the rural Ontario countryside. P. G. Towns  &  Sons General Store in Douro, Ontario, was used as our model for construction. The General Store, run by four generations of the Towns family and a landmark for more than 125 years in Douro, was devastated by fire on February 2, 2018.  
The S.W. Lowry Weaver Shop houses three hand-powered looms: a two-shaft loom, a four-shaft loom, and a Jacquard loom. The two-shaft loom, originally owned by local weaver Samuel Wallace Lowry, produced a simple woven fabric, used for blankets, shawls, and rag rugs, which were the practical articles customers requested.  The four-shaft loom would allow a weaver to produce more decorative coverlets or shawls in geometric patterns.  
The large Jacquard loom, also originally owned by Samuel Lowry, is a complex machine that uses a set of perforated cards to create intricate patterns. The Jacquard Loom is an important piece of history in the development of computing technology. The back section of the building features a reproduction demonstration Jacquard loom set up for weaving ingrain carpets, a popular and affordable floor covering of the 19th century. There are only two other working Jacquard looms on public display in Canada.   
Click here for a more in-depth history of the Jacquard Loom and its connection to current computer technology.