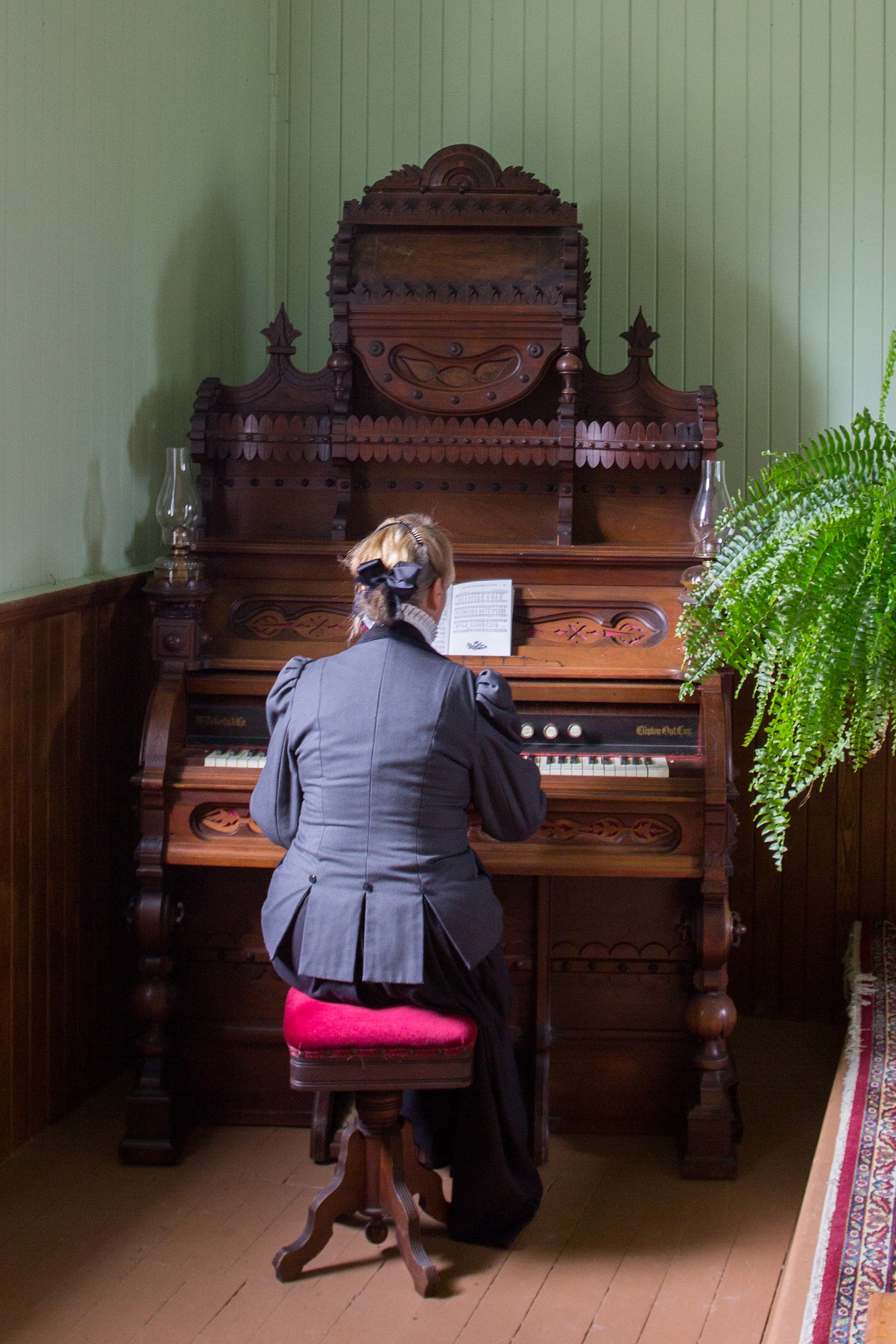 This white clapboard Methodist church was built in 1898 on two acres of donated land near the hamlet of Glen Alda and was paid for by the local residents. By the following year, the Church had 17 full members. At the front of the sanctuary is a fine-crafted Doherty pump organ, manufactured in Clinton, Ontario.
The Church Drive Shed, located beside the Church and moved from Clarina, Dummer Township, is where the horses and buggies would have been sheltered during the Church service.
In the churchyard stands a memorial stone erected by the descendants of Lieutenant Phillip Elmhirst, R.N. (Royal Navy). Phillip was born in 1781 in Yorkshire, England, and saw action at the Battle of the Nile. He also lost a leg at Trafalgar. He arrived in Peterborough County in 1819 and settled on 1,000 acres of land on the north shore of Rice Lake, which was granted to him by the Crown for services in the Napoleonic Wars.