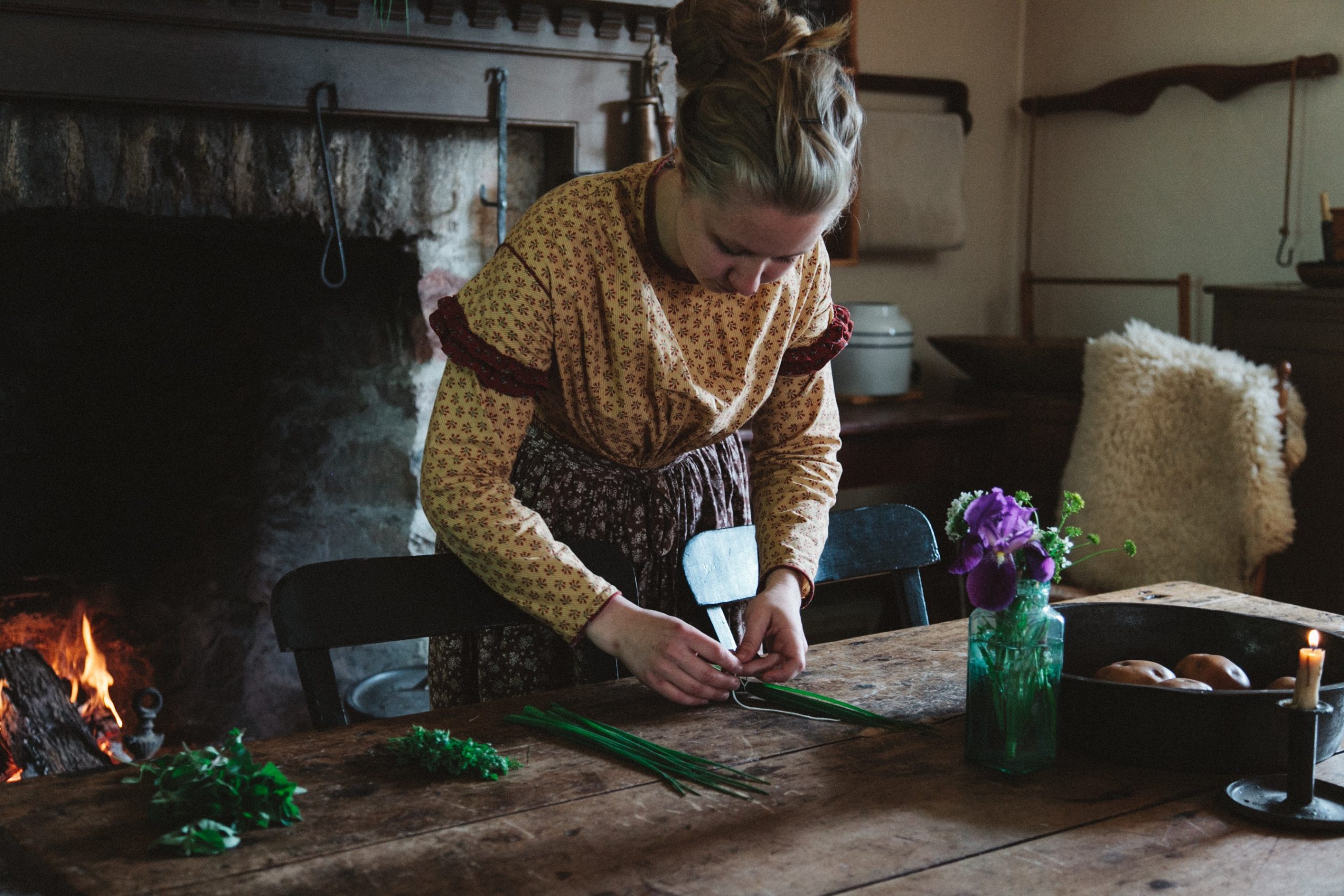 The Fitzpatrick House represents a settler's second home and was built by Michael Fitzpatrick in 1848. This is a large, storey-and-a-half, squared-log house with a six-foot-wide stone fireplace used for both cooking and heating.
The main living area includes the kitchen, off which is the parents' bedroom and a parlour used for weddings, funerals, and visitors. Children were not allowed in the parlour unless invited, as this was the very best room in the house. The census of 1861 listed Michael and Susan as having eight children. Upstairs are two bedrooms, one for the boys and the other for the grandmother who lived with the family. A large utility area also served as a sleeping space for the girls.
Attached to the building, a multipurpose lean-to provided an area for laundry, wood, tool storage, and an outhouse. The kitchen garden to the south produced traditional 19th-century flowers, vegetables, herbs, and a dye garden.