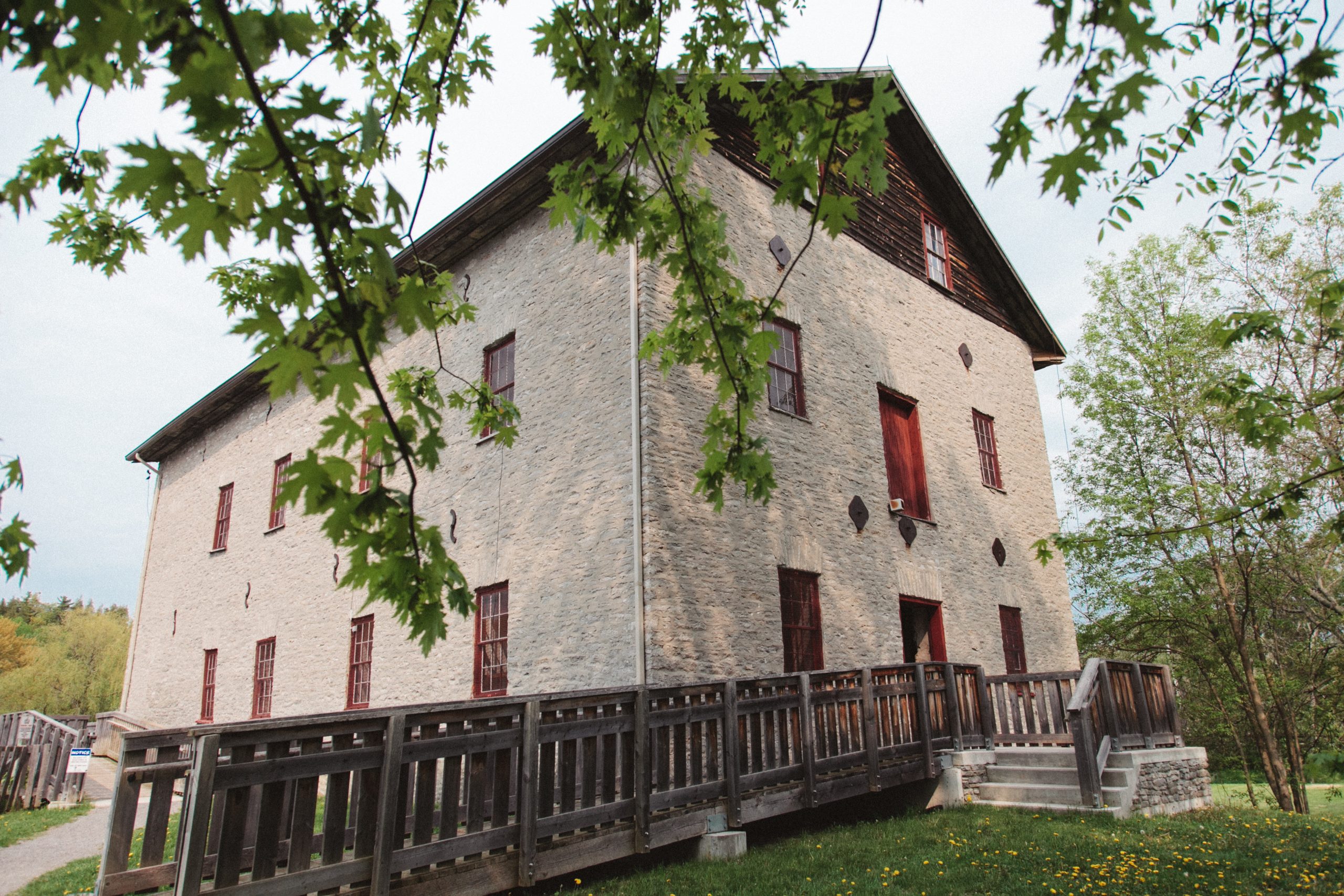 In about 1825, Thomas Short built a log cabin on the west side of the Indian River at Allandale (later Lang), across the river from his sawmill (in operation from 1825 to 1870). In 1846, after the Grist Mill was built in its current location, Thomas moved into a new frame home he had built close to the first cabin. Thomas's brother, Richard, became manager of the mill and moved into the cabin with his wife, Isabella, and their five children. Richard and Isabella slept in the bedroom off the parlour. The large room upstairs served as a storage/work area and as a bedroom for the girls. Richard Jr., the only boy, had the single upstairs bedroom to himself.
After retirement, Richard left the cabin and moved into a larger frame house. The new mill manager, who replaced Richard, moved into the cabin, which remained occupied until the 1880s, when it became a drive shed and later an animal shed for the larger framed Miller's House. Over the years, it gradually fell into a state of disrepair.
In 1964, the Otonabee Region Conservation Authority (ORCA) purchased the mill and its surrounding property, including the storage shed and the Miller's Cabin. In 1978, ORCA began restorations on the Lang Grist Mill. Instead of trying to restore the dilapidated Miller's Cabin, ORCA tore it down, ensuring plans of the interior were taken, and constructed a new replica building. In 1982, the cabin was furnished to represent Richard Short's home in 1860. Lang Pioneer Village gained management of the mill property in 1985 and acquired ownership in 2016.