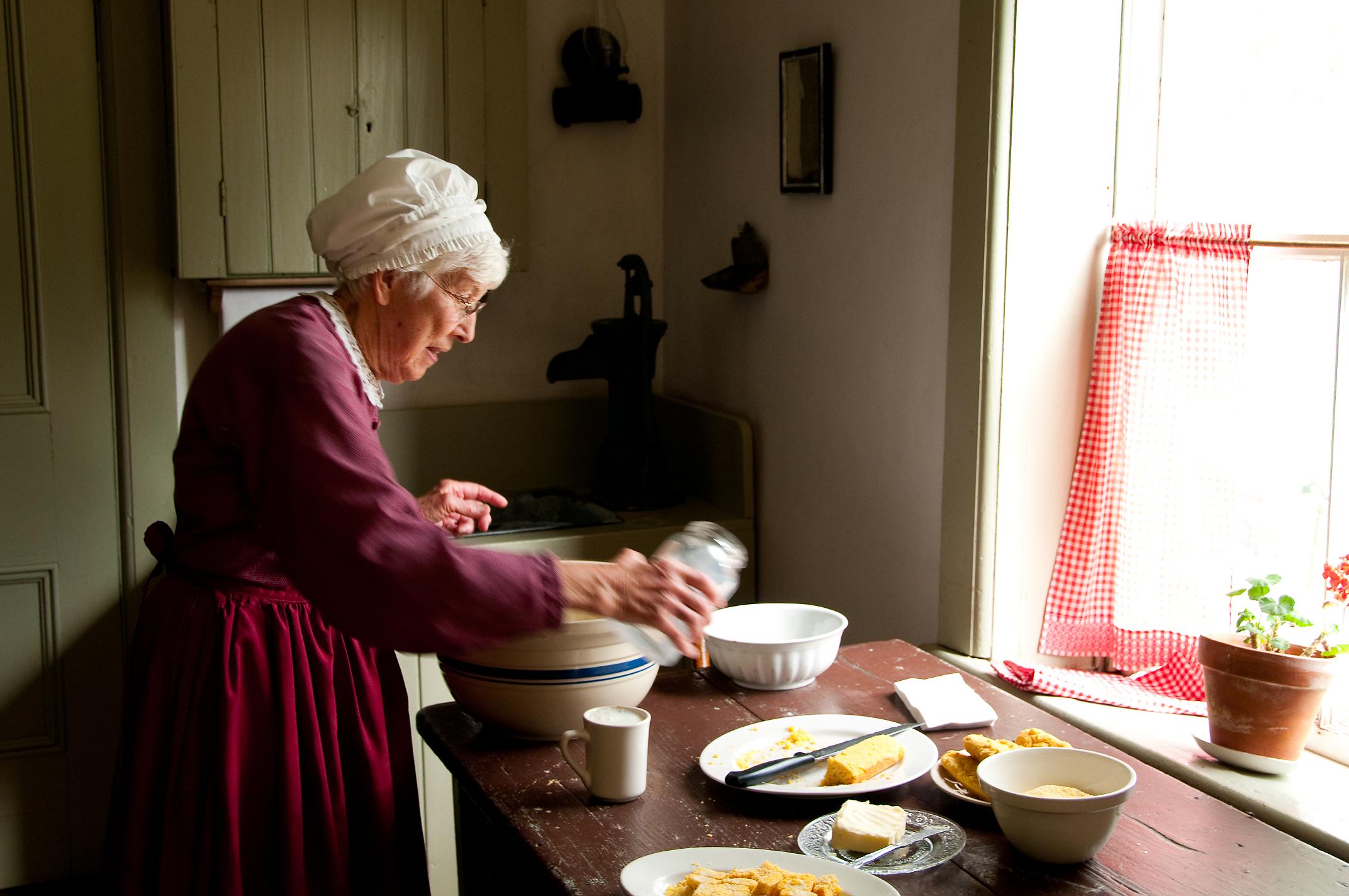 The Milburn House, built in 1834, was purchased by Thomas Milburn, grandson of one of the earliest settlers in Smith Township, in 1877.
The 1830s log exterior makes the building seem "primitive," but inside are many of the comforts and luxuries available by the 1870s as manufactured goods became affordable and available in this area. The house is heated with two stoves, the cookstove in the kitchen and the box stove in the parlour. The large cookstove is an example of a step stove, which made cooking simpler and more predictable. The pipes of this stove go through the ceiling en route to the chimney and heat the parents' bedroom. The stovepipes from the parlour stove go through the ceiling to heat the children's bedroom.
The house boasts time-saving devices like coal oil lamps, a water pump, and a sewing machine to replace the tedious task of hand sewing. The picket fence, manicured lawn, and flower garden in front of the house are also elements of a comfortable home.