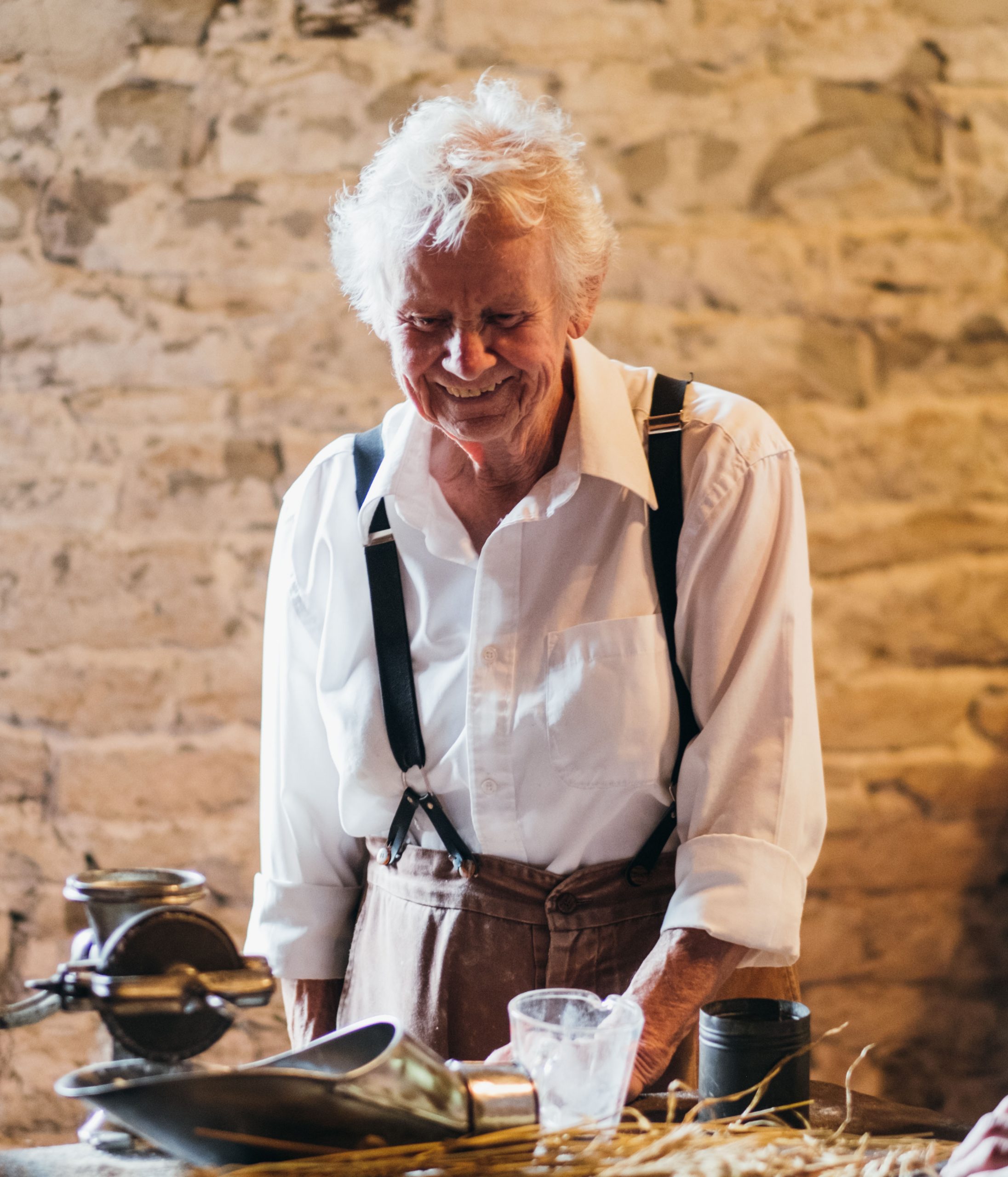 In 1846 Thomas Short constructed the Lang Grist Mill using limestone from the Indian River. Over the Mill's first fifty years, there were many changes, including additions of an oatmeal drying area and a boiler house (steam was used to maintain a specific moisture content in the grain).
In the 1860s, Thomas Short went bankrupt, but the mill continued operation under new management. A devastating fire in 1896, however, left only charred walls. When the mill reopened, state-of-the-art rollers replaced the four sets of grindstones. The oatmeal drying area was never restored. The mill continued operating until 1956.
The mill was purchased in 1964 by the Otonabee Region Conservation Authority who restored it to its late-1890s appearance. Lang Pioneer Village gained management of the Grist Mill property in 1985 and in 2016 ownership of the Grist Mill and Miller's cabin was transferred to Lang Pioneer Village.
Mills provided an invaluable service to farmers who, prior to having access to a mill, had been forced to carry wheat long distances to be ground into flour. Many Peterborough County villages, such as Lakefield, Warsaw, Young's Point, Buckhorn, Norwood and Lang all developed around mills.