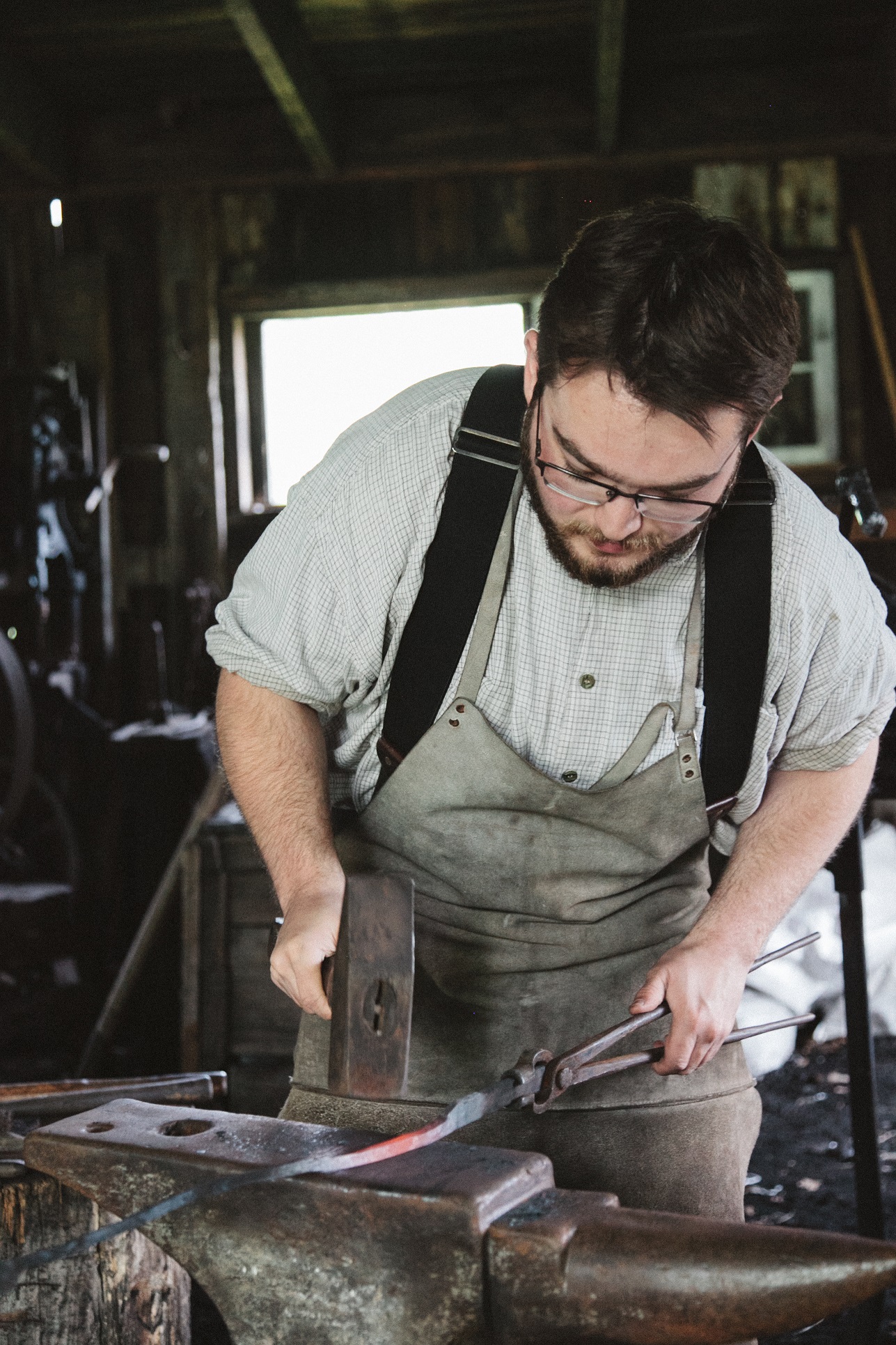 The blacksmith shop was essential to the life of any 19th-century community. The blacksmith, so named because he works with black iron, would "iron" sleighs and wagons, make tools and architectural hardware and do repairs. He was also knowledgeable as a ferrier, shoeing horses. He could make most of his own equipment.
The Blacksmith Shop at Lang Pioneer Village Museum was built in Warsaw Ontario in 1859 and restored to 1880. The Shop was built by Daniel Kidd, who began his apprenticeship in Keene at the age of 15. The Blacksmith Shop was closed in 1940 and the building and its contents were donated to Lang Pioneer Village Museum in 1967 when the Museum opened.
In the shop are the basic tools of the trade – forge, anvil, bellows, swages and fullers, mechanical blowers, hammers and tongs, a bin for the blacksmith's coal, and a quenching tub. Suspended from the rafters were anything from twitches for restraining restless horses to short lengths of forge-welded chains.