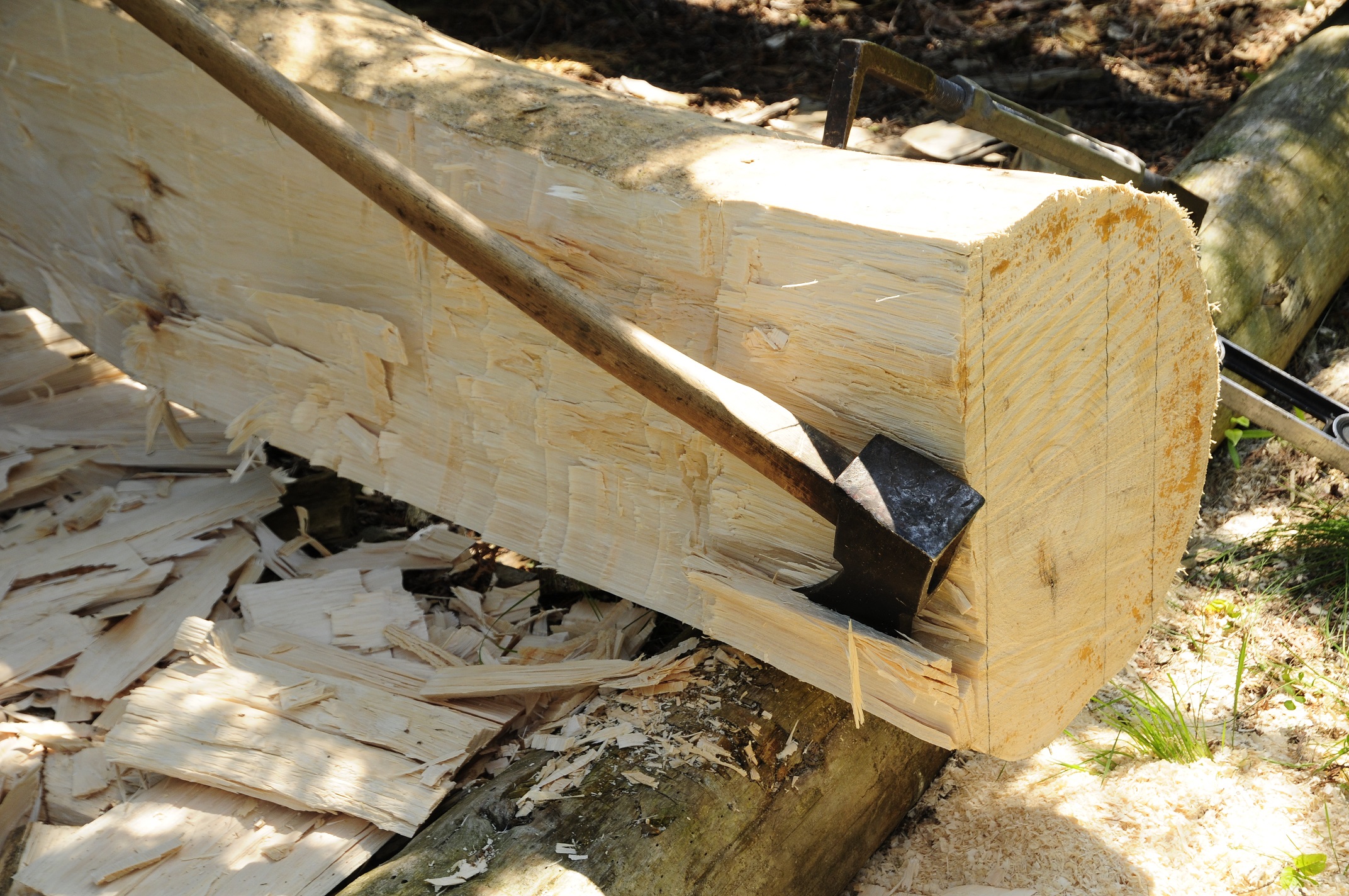 Joseph Ayotte Sr. was born in Lower Canada (Quebec) in 1808 and came to Upper Canada with the lumber drive. He remained in Upper Canada, in Peterborough County, married, and had a family of nine children. This was his first family home, which became the cottage once a larger home was built.
The main structure of this cedar log home provides an excellent example of lap keying, a type of joinery, evident at the corners of the building. There is also an upper level, no longer accessible to the public, which would have been used as a loft bedroom.
This building now houses the Museum's lumbering exhibit, which outlines the growth and significance of the lumber industry in developing Peterborough County during the 19th century.