Historic All Hallows' Eve
Saturday, October 27th ~ 6:00 pm - 9:00 pm
Discover the origins and traditions of Halloween. This all-ages event is sure to get you into the Halloween spirit!
Featuring:
Horse and wagon rides
Mental Floss Sideshow presents "Floss & Tann's Cabinet of Curiosity for the Incurable Curious!' – Step right up and join Professor Archibald Floss & Dr. Charlotte Tann inside their marvellous museum of wonders with sights and sounds to astound, confound and generally discombobulate!
Fortune telling
Face painting
Colouring contest
Halloween treats and candy apples for purchase
Learn about the history of Halloween traditions including jack-o'-lanterns, trick-or-treating, bonfires and more
Treat bags for kids
And more!
Admission:
Adults $15, Students/Seniors (60+) $10, Youths (ages 2-14) $7, Free for children under 2, Family (includes 2 adults and up to 4 youths ages 2-14) $40.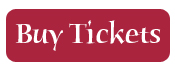 Sponsored By: