Fibrelicious: A Food and Fibre Arts Celebration
Sunday, August 12th ~ 10:00 am - 4:00 pm
Discover what happens when local chefs known for creating out-of-the-ordinary culinary experiences team up with the creative hands and minds of fibre artists and arts organizations.

It will be a feast for all your senses!
Featuring:
Horse and wagon rides
Jacquard demonstrations
Natural dyeing demonstrations
Kawartha Truth and Reconciliation Support Group (KTRSG) Quilt interpretations
One-of-a-kind fibre arts marketplace
Sheep herding and shearing demonstrations
A display and demonstration of an 1880 and 1885 knitting machine, the first knitting machines made in Ontario
Broom making demonstrations
Basketry making demonstrations
Sheep-to-shawl demonstrations
Vintage sewing machine demonstrations
Spinning demonstrations
Hand weaving with sticks demonstrations
See how ice cream was made in the 1800s
Cider Mill demonstrations
Sample traditionally prepared wild rice at Aabnaabin Camp
Black ash basket craft
Samples of cooked local lamb prepared by Chef Steve Elmhirst of Elmhirst's Resort
Cheese making demonstration by Cassandra Mogelin of Peachy Keene
And more!
Admission:
Adults $15, Students/Seniors (60+) $10, Youths (ages 5-14) $7, Free for children under 5, Family (includes 2 adults and up to 4 youths ages 5-14) $40.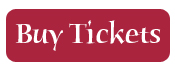 Sponsored By: