22nd Annual Transportation Day Car & Motorcycle Show
Sunday, July 15th ~ 10:00 am - 4:00 pm
Car enthusiasts from across Ontario showcase their antique & classic cars and vintage motorcycles with over 50 trophies to be won.
Also Featuring:
Horse and wagon rides
Music from the 50s-80s by DJ Del & Jenny Jams
Broad axe hand-hewing demonstrations
Jacquard demonstrations
Antique bicycle display
To view the participant poster for the event, please click here.
Admission:
Adults $15, Students/Seniors (60+) $10, Youths (ages 5-14) $7, Free for children under 5, Family (includes 2 adults and up to 4 youths ages 5-14) $40.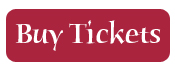 Sponsored By:
Peterborough Automotive & Machine Ltd.
The Alignment Centre