We are excited to be returning to our regular self-guided living history format in the historic village!
What does this mean for your visit?
The Village is open Wednesday through Sunday from 10 am to 4 pm until Sunday, September 5 on Labour Day weekend with the last admission of the day at 3 pm. Your group is welcome to visit the Village on the date and time of your choosing, with no time limit for your visit. You will tour the historic village at your own pace and costumed interpreters at many of the homes and businesses will introduce you to the history of the building or trade. Purchasing your tickets in advance is still encouraged but not required. All necessary safety protocols will still be in place to ensure that your visit is safe and we ask that you please follow the posted signage.
Cost
General admission* is charged at the following rates:
Adults - $10
Students/Seniors (60+) - $8
Youths 5-14 years of age - $6
Children under 5 years of age - Free
Family Pass (includes 2 adults and up to 4 youths 5-14 years of age) - $30
*Please note Special Event admission rates differ.
Safety Guidelines
To ensure the safety of everyone onsite, Lang Pioneer Village Museum requests that all staff and visitors follow the Peterborough Public Health Guidelines.
The health and safety of everyone is our number one priority. The following procedures have been put in place for the 2021 season to ensure that all visitors feel safe when visiting our site:
We have increased safety guidelines including frequent disinfecting of commonly touched surfaces, limiting occupancy, providing low contact entry/exit and providing hand sanitizer for visitor and employee use.
Wearing a face mask is mandatory for all visitors and must be worn in all indoor spaces including the historic buildings. If possible, please bring one of your own, however, some will be available for purchase should you require one. Exceptions will be made for those identified by Peterborough Public Health as not required to wear a mask.
Visitors can purchase refreshment items or pre-packaged baked treats to enjoy while on site. Items will be available for purchase onsite in the Museum Shop with pick up at the Keene Hotel and Menie General Store.
Signage has been posted throughout the Village to encourage social distancing and we ask that visitors follow social distancing protocols with other groups and adhere to the occupancy limits posted for historic buildings.
Before visiting, we ask that all members of your group self screen. Please use the following document as a guide: Self Screening Questions. The screening tool posted at the Museum Shop entrance must be completed prior to entering the building.
Further instructions will be provided via e-mail upon purchase. For a copy of our Village Map, please click here: Village Map
We look forward to your visit!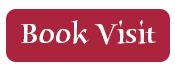 Thank you to our partners: