Heritage Christmas Programs
Lang Pioneer Village Museum offers both in-person and virtual Christmas programming which will allow both visiting classrooms and virtual classrooms and families to bring elements a traditional pioneer Christmas safely into their learning environment.
While fun and informative for all ages, these programs target Grade 3 Ontario curriculum objectives and are especially suited to children aged 7 and up.
For information on program availability, please contact 705-295-6694 ext. 5104 or e-mail experience@langpioneervillage.ca. To serve you better, please include the following information in your initial email correspondence:
The name of the program you are interested in
Three dates of choice
The number of  students attending the program
The name of the school
Contact information (address, best phone to number to be reached at, preferred contact method etc.)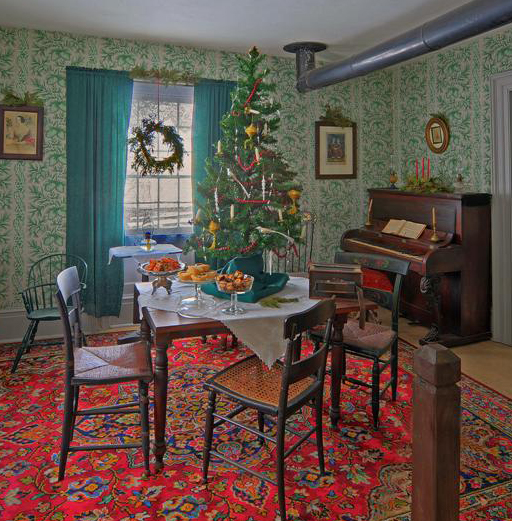 Heritage Christmas Program (In-Person)
Fee: $7.50 per student
Four (4) adult supervisors complimentary per class (includes teacher). Additional adults $7.50 each
Rekindle the warmth and charm of a true pioneer Christmas with a visit to our historic village. This full-day program, runs from 10:00 am to 2:00 pm and helps students work towards expectations outlined in the "Traditions & Celebrations" and "Pioneer Life" strands of the curriculum. Programming is offered November 29 to December 16.
Students will:
Learn about the First Nations influence to the settlers during the first winter
Tour the Village learning about the unique traditions the early settlers brought with them to this area
Learn about early travel and modes of transportation, including keeping warm
Spend time in the 1886 school house and learn about some of the differences between then and now
Learn about the history of Christmas cards and make your very own
Enjoy a traditional Christmas story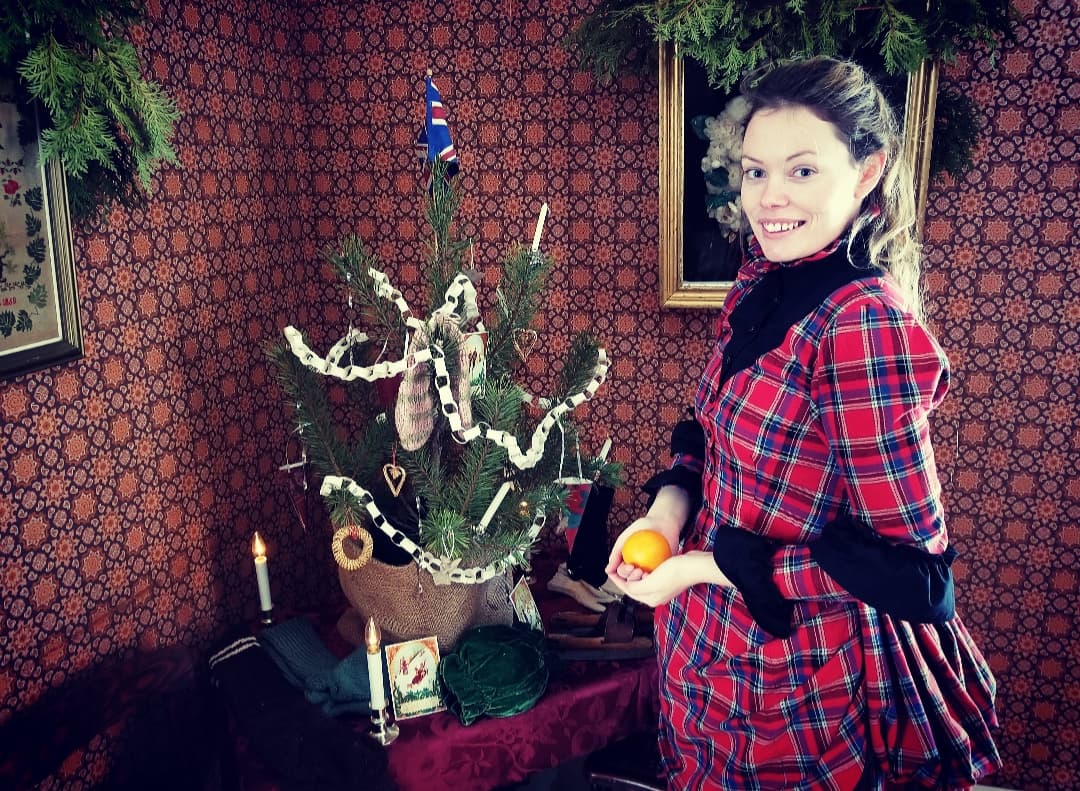 Virtual Christmas Live Q & A
Fee: $50
Spend 30-minutes engaging virtually with a costumed Museum staff member in either the Milburn House or the South Lake School House and discover how pioneers survived the cold winter and celebrated the holidays. Enjoy a live private tour of the buildings and its artifacts. Don't forget to bring your questions!
Your school will be invoiced for your chosen program at the time of confirmation of your booking (inclusive of number of teachers, students and support persons). The invoice is PAYABLE BY CHEQUE ONLY upon your arrival at Lang Pioneer Village Museum for the program.  All cheques are payable to:  The Corporation of the County of Peterborough. Please note that upon issue of the invoice your numbers cannot be decreased, and you are responsible for payment of the amount indicated on the invoice. If you want to increase the number of students or volunteers, however, you may contact Lang Pioneer Village Museum to see if this is possible but this must be done in advance. Your request will be considered based upon the capacity of the program on your chosen date. For enquiries, contact the Visitor Experience Coordinator by email at experience@langpioneervillage.ca.