The Ballad of D'Arcy McGee
Friday, April 6th ~ 7:00 pm - 9:00 pm
The dramatic story of the life and accomplishments of Irish born Thomas D'Arcy McGee, considered by many to have been the visionary Father of Canadian Confederation, told through lively narrative, music and song. This special performance takes place on the 150th anniversary of McGee's assassination. Doors open at 6:30 pm with the performance beginning at 7:00 pm.
Ticket are $30 per person. Tickets are only available in advance online.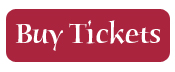 To view the event poster, please click here.
Please note: The performance takes place in the Glen Alda Church at Lang Pioneer Village Museum. This location may cause an accessibility challenge for some as there are three stairs that lead into the Church.